Produced Konica, Japan
Mount Konica Bayonet
Focal length 57mm
Aperture range f1.2-16 in half stops
Focal range .45m to infinity

Filter thread 62mm
Weight 1lb, .5oz

Aperture blades 6

Configuration 7 elements in 6 groups
Housing metal
MC
EE setting
---
Overview
I'll be honest, I'm not entirely sure where this came from, I found it in a box of lenses when I was looking for something else. Pretty sure I would have remembered buying it. It's quite a lens. Must have been one of my several anonymous or semi-anonymous gifts from over the years.
I shot this lens at the end of the same roll I tested the 35mm Hexanon on, comparing it to the standard 50mm 1.7 in window light. It's very sharp stopped down and only soft wide open and close up. Great fast lens and frankly just gorgeous. But, heavy.
An example of a full open shot using window light: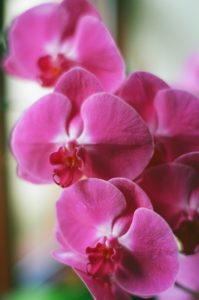 Repairs
None, it's a beauty.
Special Notes
Heavy. Very heavy. Like, this is some serious glass. 62mm filter size is nothing to sneeze at.
Related Links